In March we were delighted to be awarded the prestigious Families First Primary School of the Year Award. The judging panel selected Inchmarlo over many other entrants based upon parental feedback. We were overwhelmed and very touched by the comments that we received and have shared a selection of them below.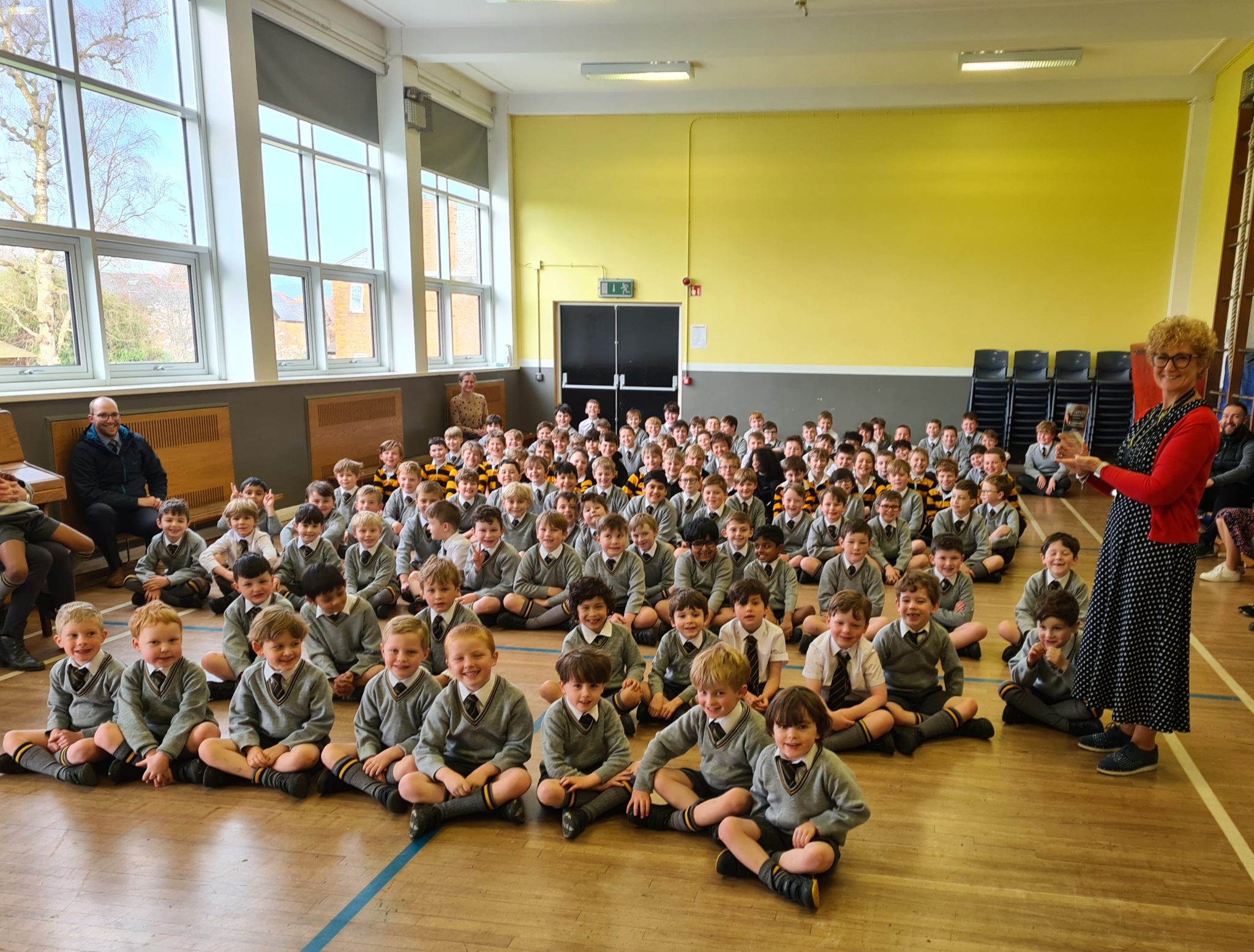 Our son moved schools to Inchmarlo in 2021 and despite our nerves, it has proven to be a seamless transition. Inchmarlo is welcoming, caring and extremely supportive with our son. All the teachers know the pupils by name which gives the boys so much confidence. Boys run in with excitement and come home fulfilled. The whole school team show a real interest in the boys with things like the groundskeeper playing games at lunchtime, dinner ladies showing a keen interest in what the boys have been up to – it's not just the teachers but the school as a whole. The extracurricular offering is exceptional to include music, sports, art, drama and languages amongst other things. Pastoral care exemplary and communication with parents is brilliant. There have been numerous examples of outside people and organisations coming in to add more diversity for the boys – the police visit was a real highlight! Inchmarlo' s facilities are first class and their weekly forest school on the amazing grounds gives the boys so much chance to explore beyond the classroom.
INCHMARLO is a very special school with the most amazing teachers, most beautiful grounds, best music and sport departments plus it is set in these amazing grounds. My son is just leaving his INCHMARLO journey at the end of this year and is so sad to be leaving this wonderful school. He has grown from a little shy boy who didn't want to leave mummy into a happy, respectful, confident young man and it is in no small part thanks to this very special school!
Inchmarlo is a very special place and provides the boys with a magical primary school experience. Each boy is valued for their individual character, and encouraged to meet their potential academically, athletically and socially. With amazing grounds, an active forest school, extensive sports facilities and a dedicated music teacher with the associated choir and orchestra, Inchmarlo provides a rich environment for learning. Having 2 sons' past pupils and one in P3 I have seen my boys grow in confidence year on year at Inchmarlo. The boys love/loved going to school every day. A magical school which values each boy and nurtures them as individuals.
Inchmarlo creates a culture of collaboration and shared responsibility amongst its staff and students and also with all the families and the wider communities. Inchmarlo is a safe and welcoming school that is respectful to all. Inchmarlo has established teaching and learning as its core values. It has a strong and effective Principal of leadership, with a sustained focus on instruction and learning. It adopts a safe and positive school climate and culture, that has high expectations for all students and staff recognising individuals' strengths and providing support to all through exceptional teaching practices. What also makes Inchmarlo extraordinary is its productive parental involvement with the exceptional relationship it has between the school itself and the IPA (Inchmarlo Parents Association). This is truly marvellous primary school.
The decision to send my son to this school was initiated as I attended Inchmarlo as a small boy. The decision to go to Inchmarlo has not been regretted since the minute we set foot through the door. Our son has flourished. We really came to appreciate the quality of the school and its teaching staff throughout covid. From day one the school was providing large weekly packs of work to be collected and returned the following week. Teachers made personal calls to check in and keep in touch. As time went on, and lockdowns lasted longer, the school got going with online teaching. P4 and many other classes had 3 1hr zoom sessions each day. The teacher was able to easily handle the entire class on zoom, carrying on with much of the planned work as of in class. Parents were able to then get on with their work safe in the knowledge that the inchmarlo boys were getting excellent formal teaching for many hours a day. The boys were able to then independently do their own work between sessions. This is, unbelievable for a 7yr old. Having discussed at length with colleagues and friends with children at other schools about what was provided for teaching during covid we have realised how fortunate we were to be part of the Inchmarlo community.
An incredibly nurturing place that really cares for each pupil. It's beautiful setting allows sport in all weather and imaginative play. So many embed the school more firmly in each pupils heart. A truly special place with excellent teaching and facilities, pastoral care and a really big heart.
Inchmarlo is a slice of paradise for any young boy.