All Primary 1-7 pupils enjoy weekly music lessons from our specialist music teacher Mrs McMichael. They explore the key aspects of music : listening, performing and composing through singing and the use of tuned and untuned percussion in the classroom. The boys are introduced to a variety of musical styles and genres which supports links with topic work in their class.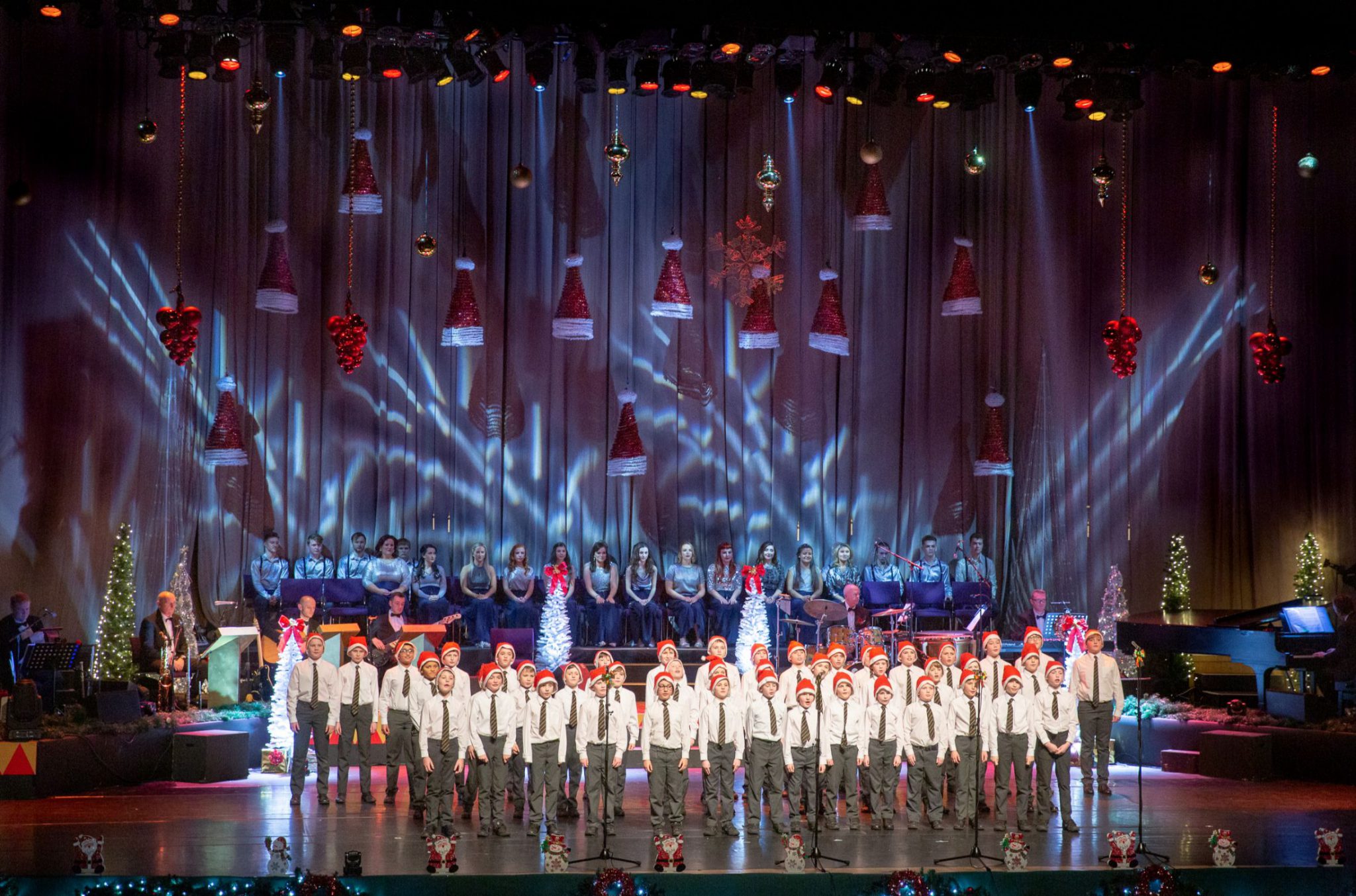 Performance
They perform in many celebrations throughout the year including the Harvest service, our annual Carol Service held in St. John's Church Malone, the Spring Recital and our whole school musical production in the summer term. All singing and dancing – our previous productions include; 'Oliver', 'Little Shop of Horrors', 'Bugsy Malone', 'Beauty and the Beast' and 'Joseph and the Amazing Technicolor Dreamcoat'. We've also had our very funny and unique productions written by Mr Francey including; 'The Three Billy Goats Gruff', 'Toy Story 4' and 'The Lost Property'.
Individual Tuition
Pupils are offered individual musical tuition by our visiting peripatetic tutors in the following instruments; Piano, Trumpet, French horn, Trombone, Flute, Clarinet, Violin, Guitar, Voice, both Classical and Musical Theatre, as well as, Percussion (through an affiliated external tutor). They work towards exams through the Associated Board of the Royal School of Music (ABRSM), Trinity College and the London College of Music.
Choir
Primary 5-7 boys have the opportunity to join the Inchmarlo School Choir which rehearses with Mrs McMichael every Wednesday from 3.10-4pm. With almost 50 members they are introduced to a variety of repertoire from sacred music right through to pop/rock music and musical theatre. The choir has performed in many prestigious venues around Northern Ireland including; the Theatre at the Mill, Newtownabbey, the Ulster Hall, Belfast, Victoria Square, the Waterfront Hall, Belfast with the senior RBAI Choir and Orchestra celebrating the schools Bicentenary Concert, also with local singing star Peter Corry for his Christmas Spectacular 'The Music Box' as well as at the SSE (Odyssey) Arena, Belfast with Take That Star, Robbie Williams in his 'Swing Both Ways' U.K Tour.  They have been invited to perform at various charity events and concerts including 'A Candlelight Christmas' with the renowned choir 'Cappella Caeciliana' and 'An evening of music with 'The Leading Ladies'.
Orchestra
Instrumentalists can develop their repertoire and team skills by becoming part of the Inchmarlo Orchestra (from grade 1 upwards) conducted by Mrs McMichael. Boys play a wide range of music from Beethoven to John Williams and Queen! Rehearsals take place every Friday lunchtime and they perform at various events throughout the year, namely the Harvest and Spring recital.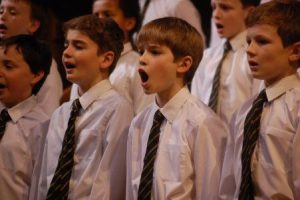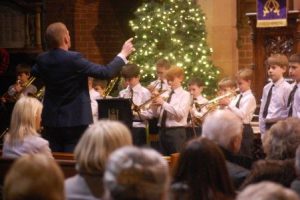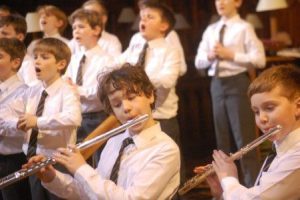 Brass Band
The school brass band, conducted by our brass tutor Mr Blakeman, has won the Portadown Festival a record number of times! They rehearse every Wednesday afternoon and perform a variety of music at many musical events in the school calendar.
Flute Ensemble
The flute ensemble, conducted by our flute tutor Mr Levi, perform at various events including the annual Carol Service and Spring Recital.
Links
We have close links with the Belfast School of Music and the boys enjoy preparing and composing music to perform at their 'Music Morning' along with other Primary Schools from across Belfast. Pupils have the opportunity to audition for local church choirs including: St. George's Church, St. Anne's Cathedral and St. Polycarp's Church, which offers scholarships to boys wishing to pursue singing and music further.
Festivals/Competitions
Pupils are encouraged to develop their self-confidence and self-esteem by performing in front of an audience both in school and at various competitions and festivals across Northern Ireland including music festivals in Belfast, Carrickfergus, Holywood, Portadown and the North Down Rotary 'Young Musician of the Year' competition with great success!
Inchmarlo Musical Alumni
We are very proud of the musical success of our past pupils including;
Courtney Lewis, who studied clarinet and music at the University of Cambridge and is currently the Music Director at Jacksonville Symphony Orchestra and Assistant Conductor of the New York Philharmonic Orchestra.
Robbie Marrs, who is studying music at The Royal College of Music, London and is a Principal Clarinetist with the National Youth Orchestra of Great Britain.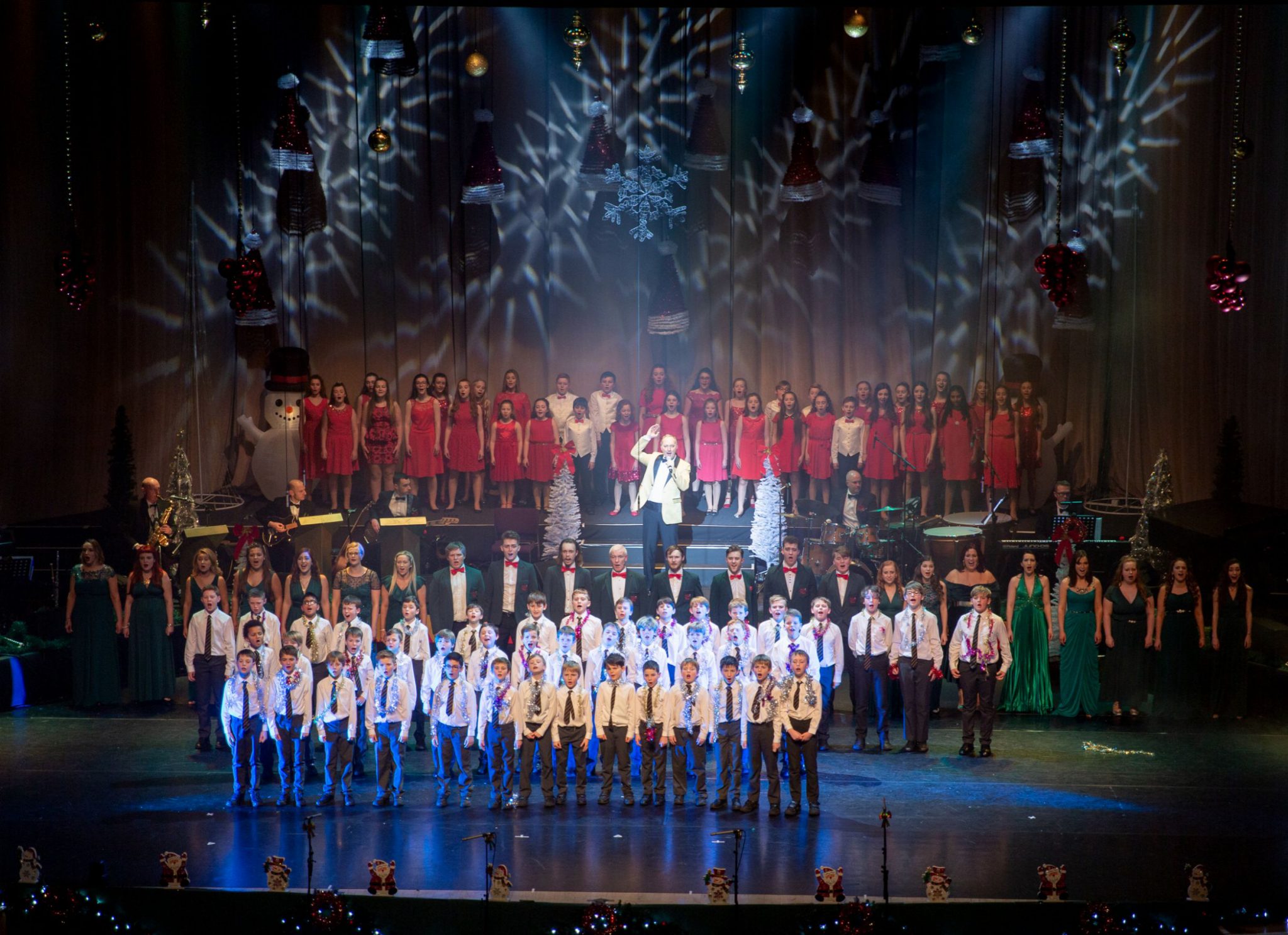 Music Tutors
Director of Music – Mrs A McMichael
Brass – Mr J Blakeman
Piano/ Flute – Mr K Levi
Clarinet – Mr D Howell
Violin – Mr J McGeown
Voice – Miss H Hendron
Guitar – Mr M Hewitt
Percussion – Ms K Peters
Here are videos of our choir and orchestra in our recent Harvest Assembly.