Welcome to P4
P4 is taught by Mrs Morwood and brings to an end Key Stage One. It is a continuation of learning from previous years and builds on the foundations laid down in earlier stages. This year provides the transition to Key Stage Two and fulfils the expectations that go along with this.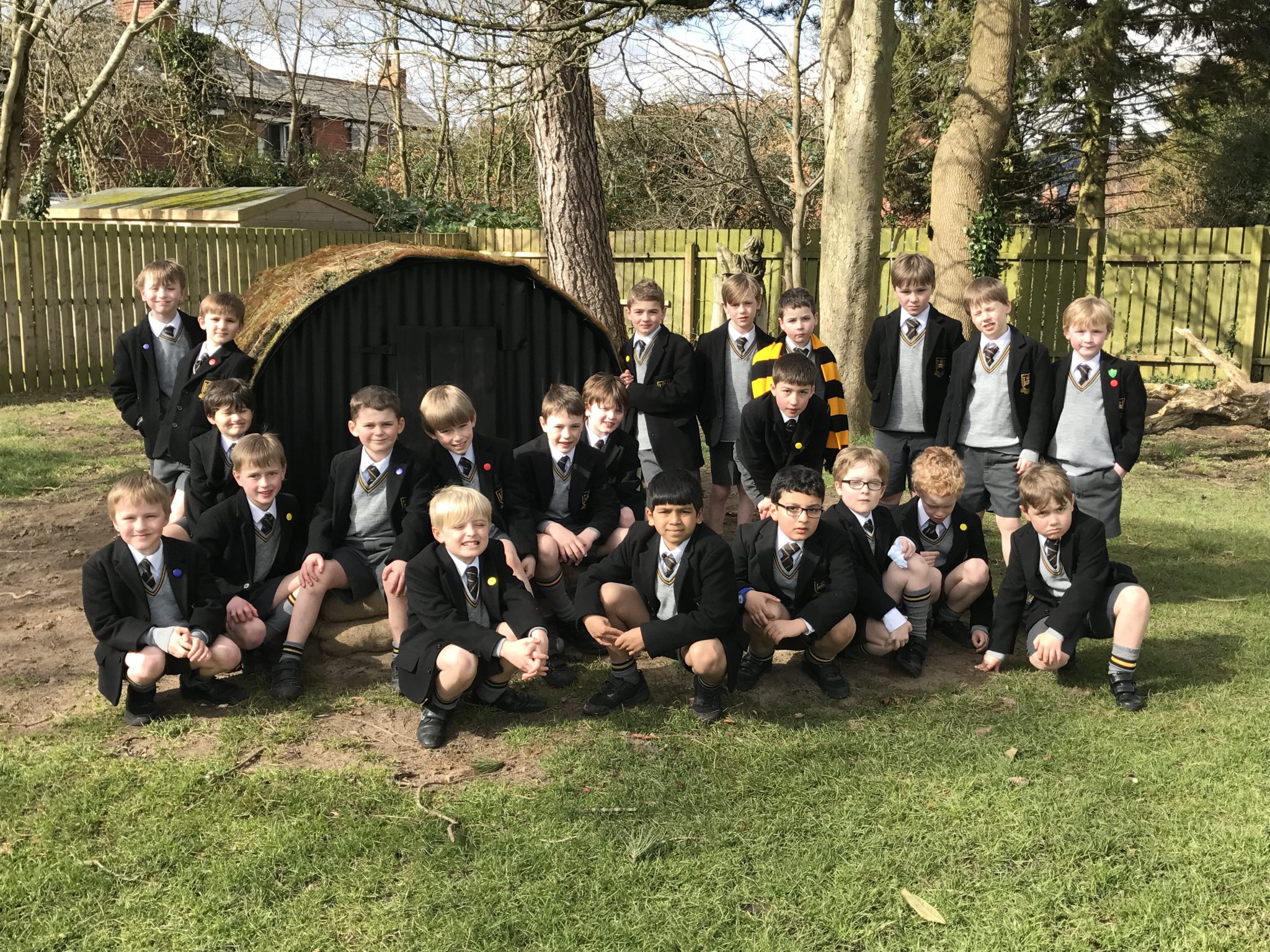 P4 have a very busy schedule both inside and outside the classroom. The main focus of learning continues to be in Literacy,Numeracy and the World Around Us and this is supported through ICT, Music, PE and games and Art.
Literacy
Skills include talking and listening, Big Writing, extended comprehension including prediction and close procedure and grammar. Boys read from a wide range of materials including Oxford Reading Tree and Accelerated Reader books from which boys can accumulate points through quizzes, to enable them to take a night off homework.
Spellings are learnt daily and weekly and at skills based.
Literacy Planet is used to reinforce many literacy skills.
Numeracy
Much consolidation takes place at the beginning of P4 in this area, for example with place value and times tables, addition and subtraction- the basic number concepts.
Boys have experience of working up to and beyond 1000, and practical materials such as Diennes or Numicon are used to question how a problem might be solved.Boys are expected to increase their mathematical language and explain all their workings out. Problem solving is taken to the next level with more abstract questioning used to extend knowledge.
Math Leticia is used to reinforce many mathematical concepts.
The World Around Us is topic based and focuses on a wide range of skills including literacy, numeracy, art, history, geography, science and music. Some P4 topics may include
– Belfast including the Titanic
Food and digestion
World War Two and Anne Frank
Endangered Animals including climate change
Seasonal topics such as Autumn or Christmas
Our topic work is very much guided by the boys and their questioning.
Roots of Empathy Programme
P4 participates in this programme which teaches the boys about feelings, their own feelings and the feelings of others. It is taken weekly by a trained instructor and once every three weeks we have a visit from our chosen baby. We follow the baby's development throughout the year and chart his or her milestones. The programme is a great lever for much discussion on emotion and mindfulness.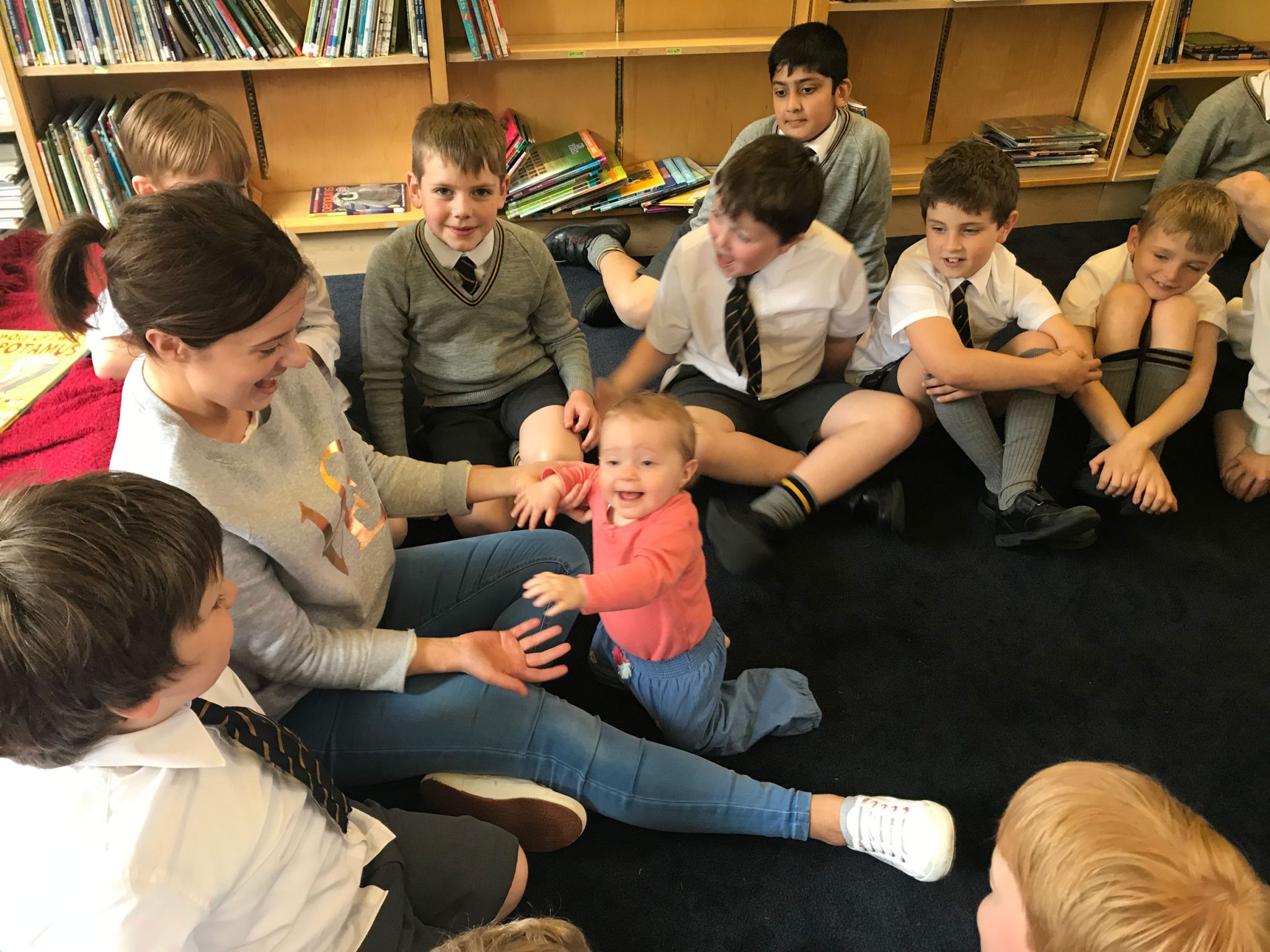 Forest School
Following on from P3, boys have the opportunity in the second term to experience learning outside and all the benefits that this brings. It is especially popular during our World War Two topic and we have even built our own Anderson Shelter!
Sports and Games
P4 have one Games session per week which can include football, rugby, cross-country running, hockey, athletics or rounders/ cricket.
Boys also have the opportunity to have swimming lessons once a week for one term.
One PE session per week is in the timetable. Here the boys have experience of ball skills, gymnastics or even dance.
Homework
Homework is an extension of class work and is used to revisit or consolidate concepts or ideas, or to focus on a particular area of learning. This may include literacy, numeracy, research tasks or discussion activities as well as spellings and mental maths.
Reading is encouraged daily as part of a homework routine. Different genres of literature are encouraged through Book Bingo and our Accelerated Reader scheme.
P4 outings
Following from the World Around us, the boys may have the opportunity to go on a number of class outings for example, a Belfast bus tour around the city, and an Evacuee day to Castle Ward. These are always very popular and the boys gain much from the learning outside the classroom.
Aside from the academic expectations in P4 boys are encouraged to display independence, responsibility and a growth mindset to be able to face a challenge with confidence and competence, always striving to improve.