History
The Preparatory School of RBAI was founded at 'Inchmarlo' Marlborough Park Belfast in 1917. This was as the result of the boarding houses at Inst being closed and the Governors deciding to buy a property at 106 Marlborough Park North. The house was originally built and owned by a prosperous linen merchant who it is believed took his holidays at the Inchmarlo estate on Deeside.
The first Headmaster was John Seymour, himself of Inst alumni and he built Inchmarlo into a happy and successful preparatory school. He presided over the move in 1935 from Marlborough Park to the bigger premises at Stirling House in Cranmore Park. It was so named after its generous donor Mr JH Stirling who had been a Chairman of the Board of Governors.
Due to popular demand the name Inchmarlo moved with the school and the original building was renamed 'The Red House' of Richmond Lodge.
It was in 1947 that Mr Seymour retired thus marking the end of an era in the history of Inchmarlo, the Boarding element having closed with the move in 1935.
Under its subsequent five headteachers, Edgar Lockett (1947 – 1970), Brian McMahon (1970 – 1992), Alan Armstrong (1992 – 2015),  Andy Smyth (2015 – 2022 ) and Andrea Morwood (2022- ) the school has grown in size and reputation while still retaining that very special family atmosphere.
Inchmarlo recently celebrated its centenary.  Old boys travelled from far and wide to revisit their fondly remembered school and view the decade themed display put on by the school's current pupils.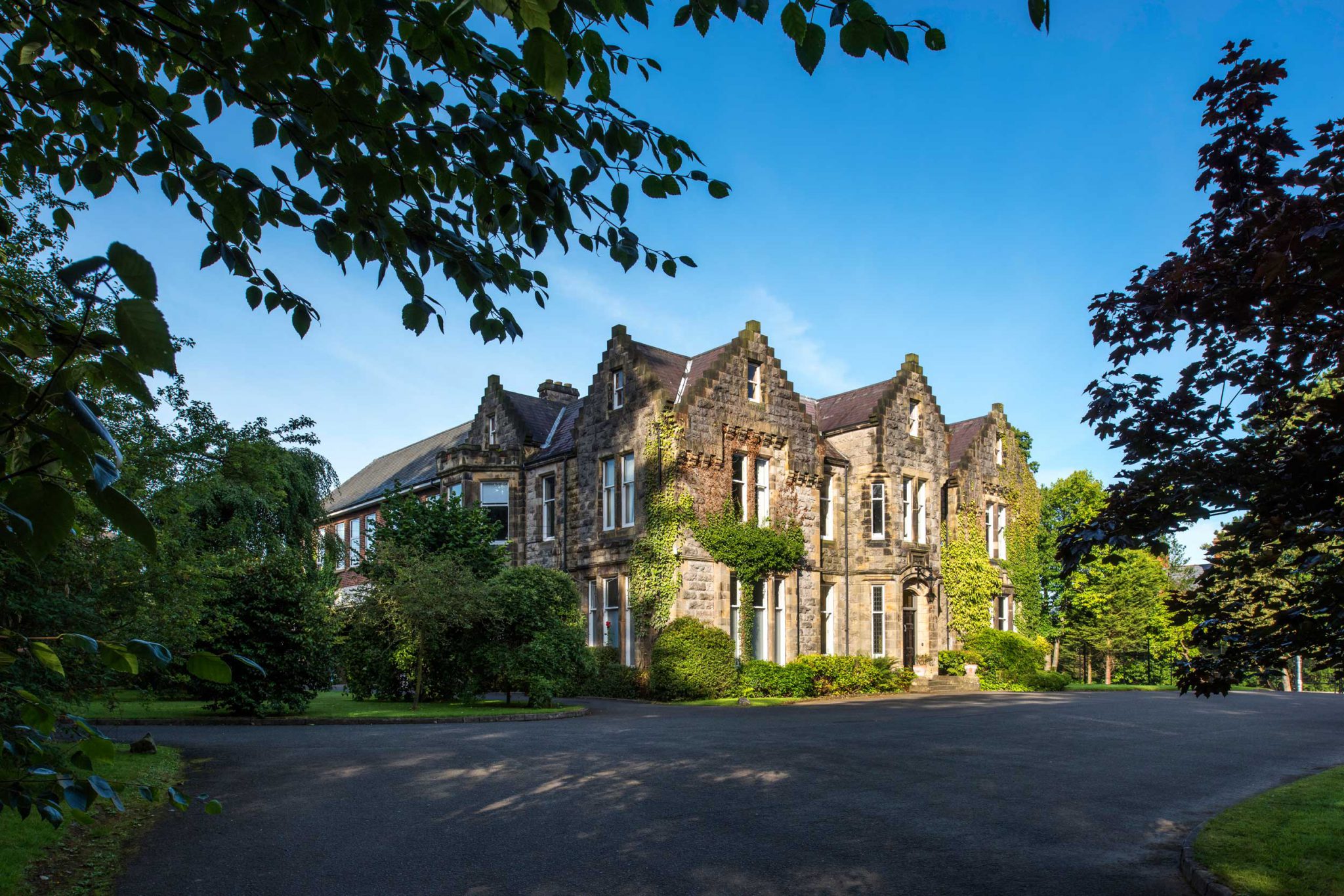 Aims & Ethos
In keeping with the aims of RBAI, Inchmarlo Preparatory School believes in promoting the spiritual, personal, social and academic goals desirable for our pupils. We wish to promote in all our pupils such values as to make them caring, responsible citizens of the future. These values are inherent in all areas of the school life, and prove the basis for, and are implicit in, all our school policies. We believe in the dignity and worth of each individual and in the development of the whole person.
All members of staff in the school share these ideals, values and beliefs and the promotion of these will ensure a pupil-centred approach so that caring is a shared responsibility of all teachers in our school.
The General Aims of the school are:
To provide a working, caring and happy environment in which the potential of every child is realised.
To promote the spiritual, moral, cultural, intellectual and physical development of pupils at the school and thereby society.
To prepare such pupils for the opportunities, responsibilities and experiences of adult life.
These aims will be expedited by:
The curriculum of the school which encompasses that which is laid down by the NI Curriculum and includes other ranges of experiences offered by the school, in school time or as extra-curricular activities.
The climate of relationships, attitudes and styles of behaviour established in the school community.