Going on a school trip can be a life-changing event, bringing memories that stay forever. For many children it might be the first time they have slept away from home overnight. Even just a day trip to a museum can sow the seeds of a life-long love affair with culture.  At Inchmarlo the boys are lucky to go on a wide variety of day and residential trips.
During the year the Inchmarlo boys have the opportunity to participate in a variety of school trips.  Pre Foundation pay a visit to Streamvale farm and have lots of interesting visitors that link in with their topic work.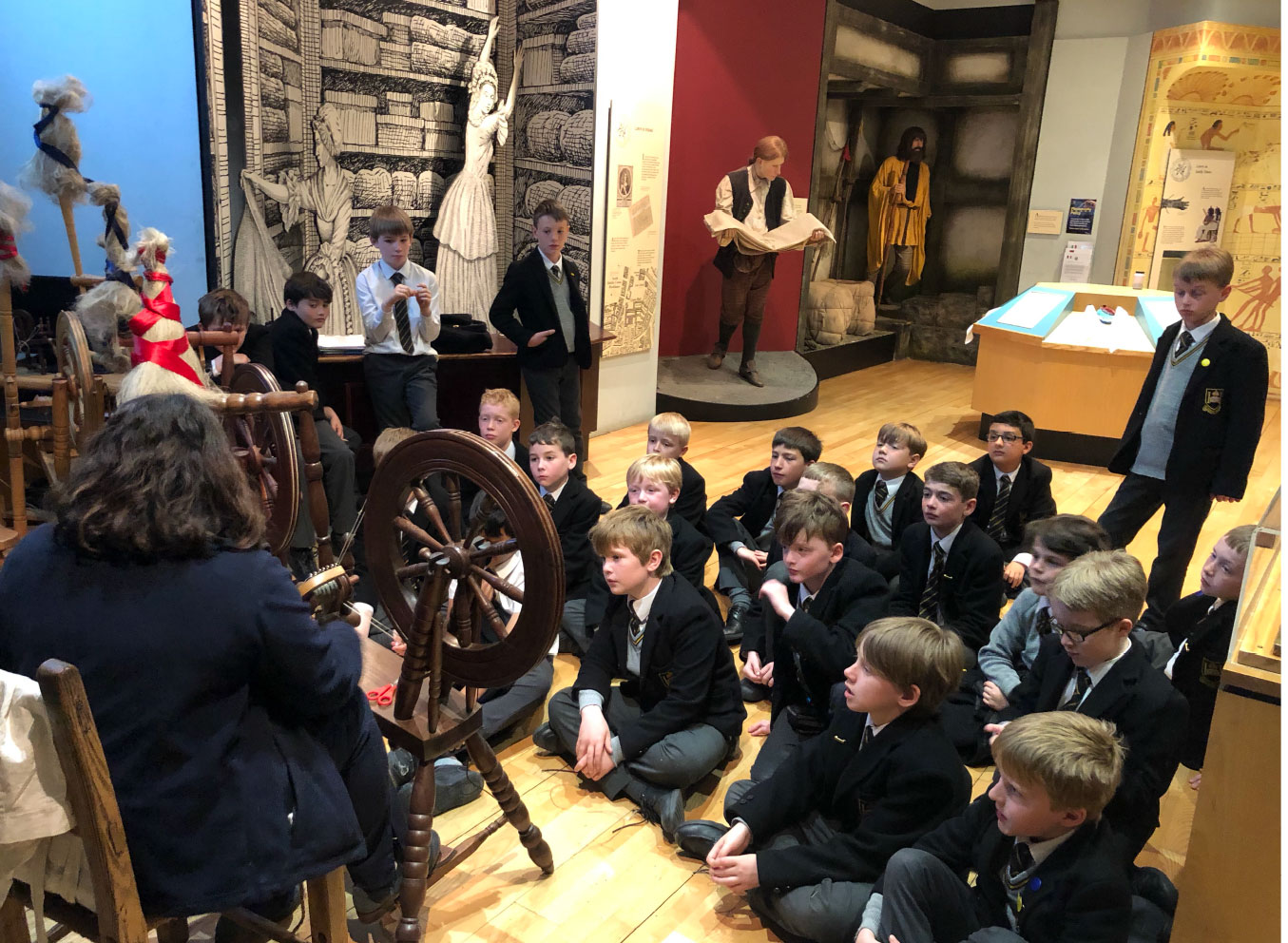 P1 visit the Snail Studios owned by local artists where the boys produce very creative snail masterpieces to take home and keep forever.
P2 follow a Pirate topic in the summer term. To link in with this a day is planned at Belfast Activity centre. Boys and staff get dressed as fierce Pirates and enjoy lots of energetic tasks.
P3 follow the topic Transport through the Ages. As part of the topic the class pay a visit to The Ulster Folk and Transport museum.  Later in the year a visit to Aunt Sandra's Candy factory coincides with work on the novel "Charlie and the Chocolate Factory ."  This trip always causes a great deal of excitement and the boys produce excellent creative writing based upon their experiences in a real chocolate factory.
In the summer term Prep 3 visit Carrickfergus Castle to see an example of a Norman castle. An enthusiastic guide and tour of the inside and outside the castle make the day very memorable.
P4 start the year with a bus trip around Belfast. Tourists for the day – The Big Fish and Samson and Goliath are always excellent spots for class photographs.
During the very popular topic of world War Two the P4s pay a visit to
Castleward where they were able to pack a suitcase for an evacuee, bake with limited rations and dig for victory!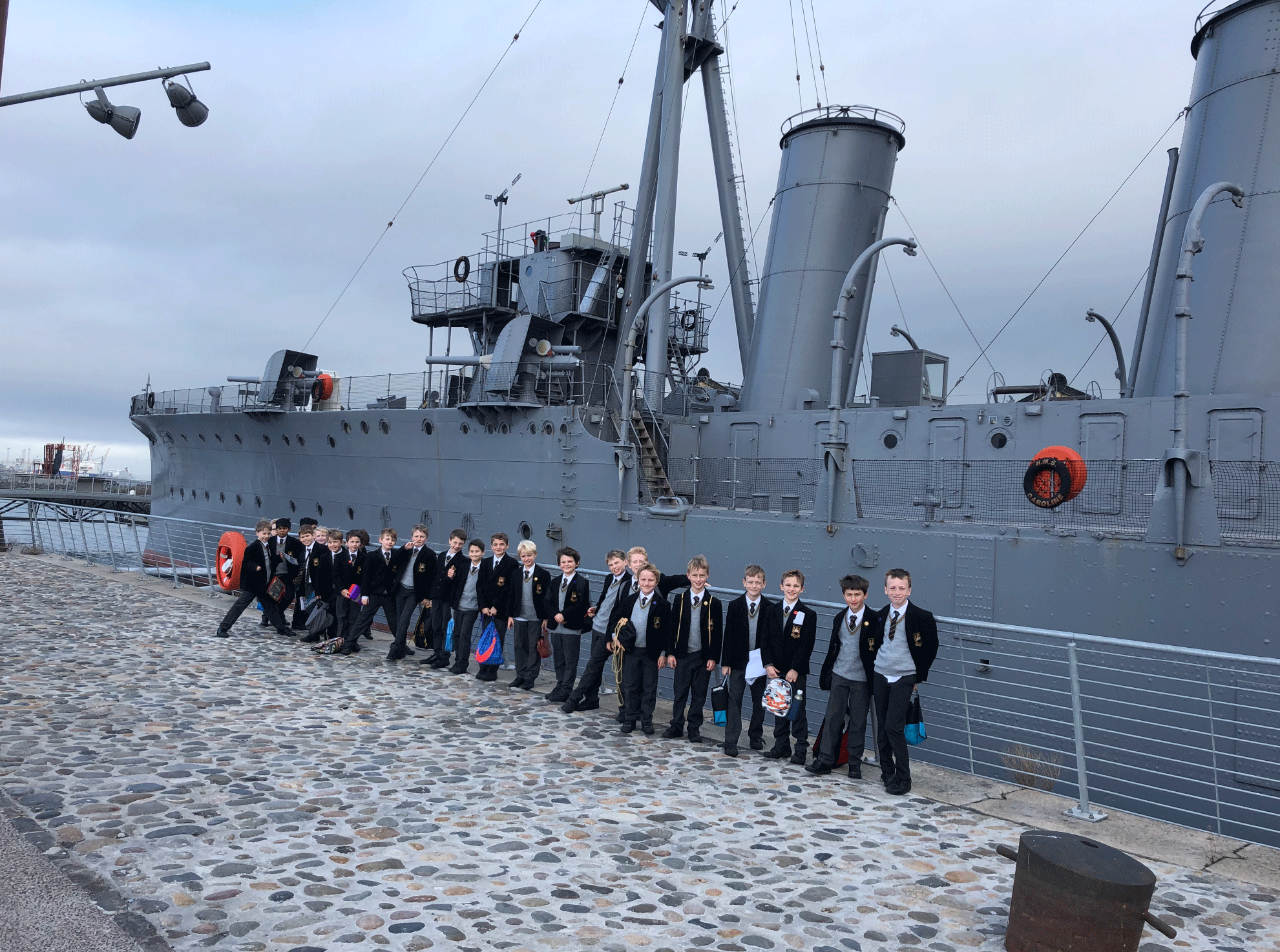 In P5 the boys pay a visit to HMS Caroline as part of their topic. The boys participate in a communication workshop and get a guided tour of the ship.  P 5 have also visited The Linen Centre and the Apple store.
P6 pupils experience their first residential trip when they visit the Share Centre in County Fermanagh. Here they have the opportunity to partake in many water sports, outdoor pursuits and team building exercises.  It not only instils a love for exploring the great outdoors but fosters their independence, tolerance, resilience and ability to make a bed and do the washing up!!
P7 have had the opportunity to experience a wide variety of sporting and educational trips.  But the definite highlight of an Inchmarlo boys final year is the ski trip!  The boys get to experience a different culture, learn a new sport and sample lots of foreign cuisine!