28th Mar, 2022
Best Primary School Award
On Saturday night Inchmarlo attended the Families First Awards at Titanic Belfast.  Against stiff competition from other great primary schools across Northern Ireland, we were delighted to win the Best Primary School Award.  The support and feedback from our whole school community has been overwhelming and we are feeling very thankful.
Our very talented Director of Music Mrs McMichael won a finalist's award in the Best Teacher category for her outstanding music provision at Inchmarlo.  Mrs McMichael is currently finalising our much-anticipated Spring Concert which will be held next Tuesday (5th April)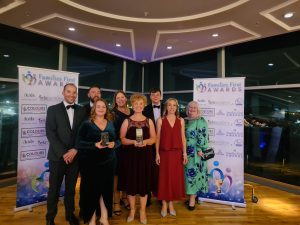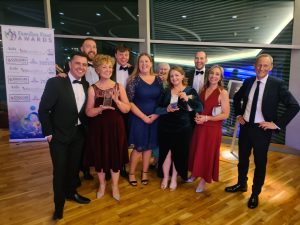 There was great excitement in assembly this morning when our Headteacher Mrs Morwood announced our fantastic news to the boys.  We look forward to celebrating Mrs McMichael's award with her on Wednesday!